At Point Com Center, we help you by promoting your company, making it more valuable in order to attract new customers and increase your sales. As the satisfaction of your customers is our first goal; we gather all of our talents around your businesses and projects. We manage your telemarketing campaigns; create your online printed visual identity. In addition, we design and ensure the promotion of your internet site. Thanks to our talented team and reliable partners, we offer you the right solution.
With Point Com Center, the Success of your Business is guaranteed!
Save more time by confiding your project to us, we will provide you the right solution.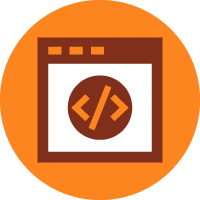 Web Development
Design and development


Custom-tailored site

, Site showcase,
E-commerce site, site for mobile device,
Web application, Blog, Newsletter
SEO/Optimization

Rate and analysis of the traffic
,
Natural referencing (SEO),
Paying referencing (SEA),
SEM campaigns,
Content optimization,
Improvement of page loading speed,
URL structures,internal grid

Maintenance and Administration
Contents update, Saving,
Repair of bugs,
Data restoration,
Online upload after an attack,
Strengthening security


Graphics
Creation
Logo creation,
Existing logo update,
Illustration,
Advertising bands
Web
Visuals for Social Networks,
Design and layouts for websites
Paper
Visit cards,
Heading for letters,
Envelopes,
Invitations,
Flyers,
Tights
Editorial et magazine
Page layout,
Books,
Reviews


Social Network
Community Management
Manage your Facebook page,
Manage your Instagram account,
Manage your Twitter profil,
Social media strategy,
Content creation,
Manage of campaign's pub,
Development of community
Animation, moderation and eve,
Management of comments,
Management of exchanges,
Oversight of e-reputation,
Moderation of communities,
Monthly report and statistics